Dirty Jobs Done Dirt Cheap 
The Botany Bayou Drainage Dept wishes to thank Donna & Steve Clark for providing us with work shirts. 
It's a dirty wet job but someone has got to keep the drainage working in the neighborhood  
Thanks to Bd. Member Brian Widman, Vice President Ron Busch, and President Kevin Flockton for keeping the pumps running while we work to get the drainage issues resolved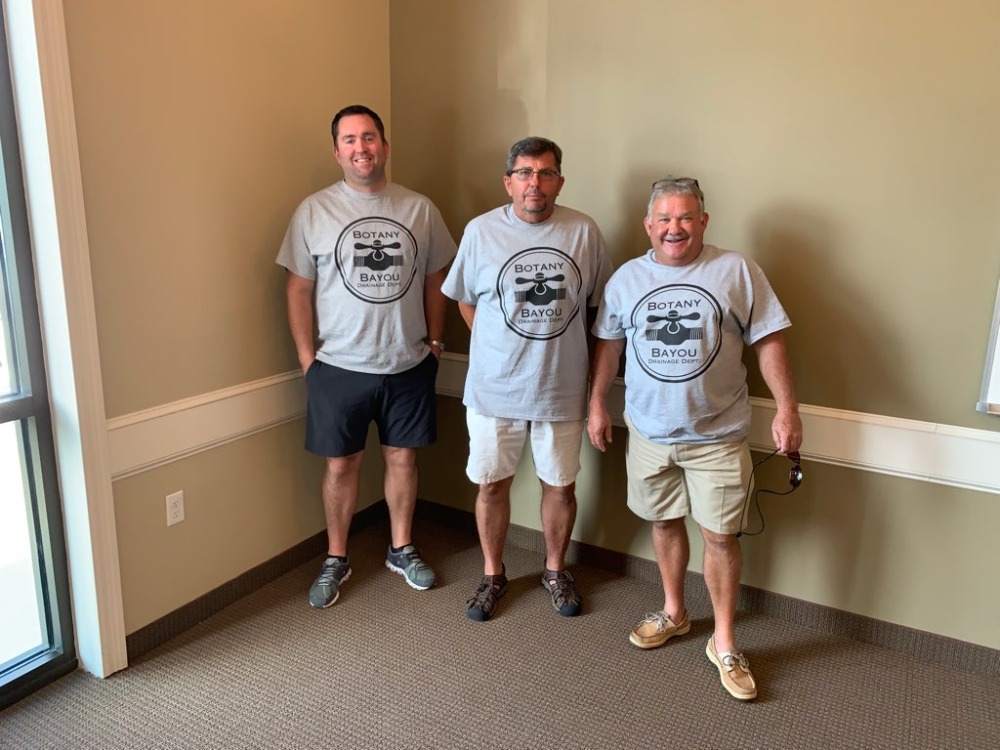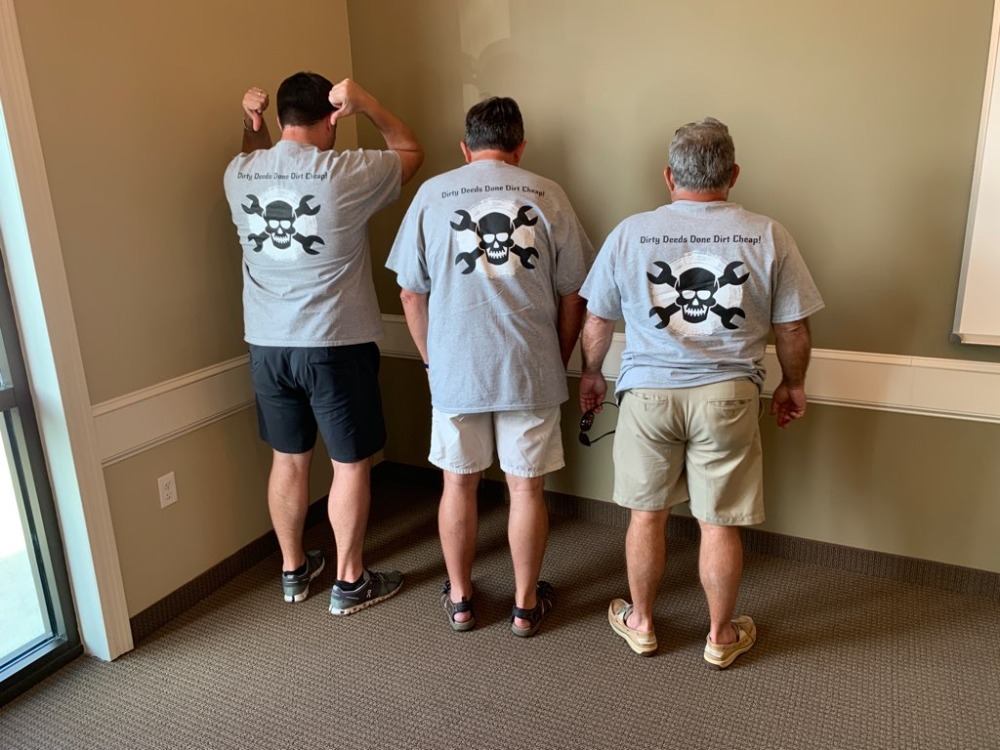 Electronic Mail Notification
Dear Neighbors,
The Botany Bayou Homeowners Association Board of Directors has been advised by our attorneys that per Florida 720 law, owners who would like to receive electronic notification must sign a consent form and that form must be kept on file. The Board wishes to continue to utilize electronic notification as the primary method to communicate with our owners.
 We have attached the consent form for each owner to review and sign which will allow the owner to consent or "opt in" to electronic notifications from the Board of Directors.  Only one signature will be required per lot and the signature must be one of the names on the warranty deed. Please download the form and either drop it in our mailbox at 33 Botany Blvd. or email it back to our secretary at [email protected]
The Board of Directors is encouraging each of you to sign the consent form to receive electronic notifications to further improve our neighborhood and the communication of association notifications to each member.   If you have any questions regarding this letter, please contact one of the Board members. 
https://www.botanybayou.com/p/Electronic-Notification-Form
Speed limit in Botany Bayou is 17mph.
Botany Bayou now has a speed limit of 17 mph. It also includes golf-carts and motor-scooters. Please slow down and be mindful of children and walkers in the street.

BB HOA Rules & Restrictions
All Trash Cans must be stored either in the garage or behind a fence out of view from the street
No parking in the street
No Parking over the curb on the grass at anytime
Please be courteous and pick up after your pets
Children's toys and sports equipment should be kept back of the forward setback line when not in use
Homeowners may dock watercraft at the community dock for up to 48 hours at a time
Please pull the dock ladder out of the water after use
Any changes/modifications to the outside of homes require ARB approval
No boats of any size may be kept in the front yard
Boats may be kept in the back yard for up to two weeks for repairs.
No yard signs of any kind shall be displayed to public view except realtor sign
Gas motor scooters, motorcycles, and four-wheelers are prohibited for riding in the streets



The community pool is now open!

Please bear in mind the following important guidelines:

The hours of operation are 9:00 AM to Dusk as we are not equipped for nighttime operations due to the lack of adequate night-time lighting.
Guests must always be accompanied by their sponsors (owners that live in Botany Bayou).
Please no running in the pool area; we would hate to see someone injured as a result.
Children under 12 require adult supervision.
The Pool Restroom keypad code is 1620.  Please do not share this code with anyone outside of your family.    Reminder: please pull the doors closed after each use.  We make a great effort to keep these restrooms clean and operational.
Take all trash and garbage home with you. Do not put your garbage and/or drink cans in the restroom trash cans. It attracts unwanted pests to the pool house. 
Please close the umbrellas before leaving the pool area