The HOA board of directors hopes you find this site useful and informative.
We encourage all homeowners to register so that you can view all the features and info on the site. Please include your email address as it will allow the board to communicate important matters about our community directly to you in a timely manner. 
Please feel free to use the community forum to present ideas and discussion on improving our neighborhood
Santa visits with all the good girls & boys in Botany Bayou: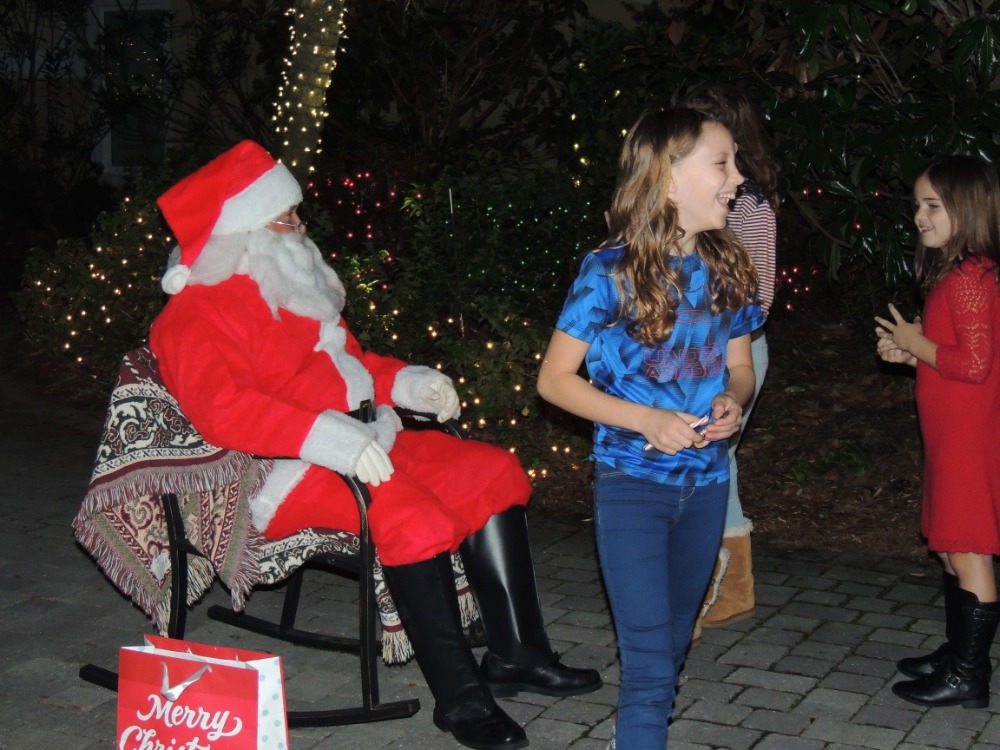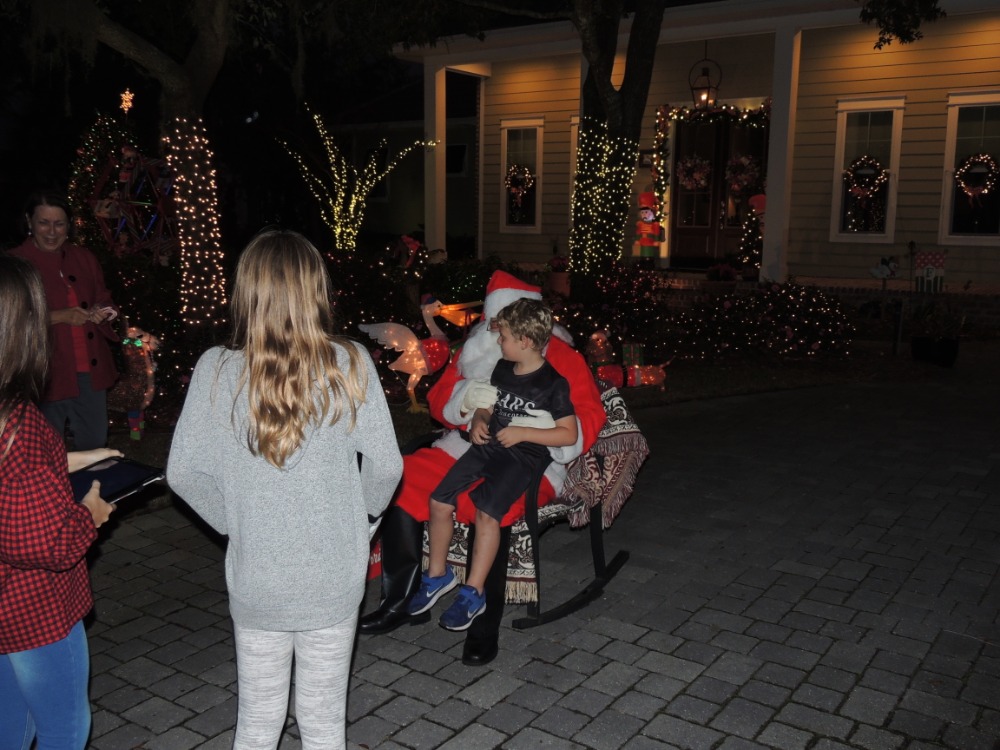 Presidents End of Year Message:
Hi Neighbors,
As we all get ready to start the holiday season it's good to look back over the past year. In 2019 we welcomed 7 new families into Botany Bayou.  Our private neighborhood continues to be much in demand as a great place to raise families in an area surrounded by resorts and second home communities.
Once again Jill Doyle has been busy creating our holiday decorations in her spare time when she is not refreshing mailboxes. She and her helpers Tammy & Connor Beith have been hard at work decorating the entrance and our signposts. This year we will be adding lighted swags to the sides of the gates. When you see them, please thank them for all they do to make Botany Bayou so festive.
The HOA board continues to improve Botany Bayou. This year we have added security cameras to the front gates and pool area as well as new pool furniture. The security cameras have already proved their need by identifying vandalism at the front entry. We added drink tables and umbrellas to new pool furniture which all who use the pool seem to enjoy.
Well as you can see, the board continues to enhance our property values and keep our special community moving forward. Next year we are planning to replace the entrance gate operator to one that has battery backup so when we lose power the gate will open automatically so neighbors can get home when power is out.
In closing, Susan and I would like to wish you all a very safe and Happy Thanksgiving, a Merry Christmas and a very prosperous New Year.
Best Wishes,
Kevin Flockton
President Botany Bayou HOA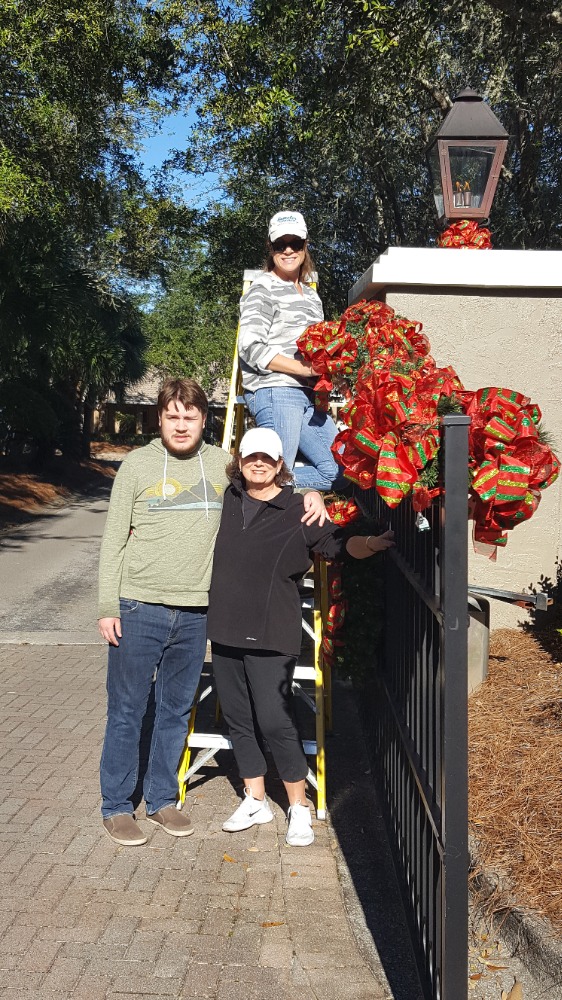 Jillian Doyle and Tammy & Connor Beith putting the finishing touch on our gates
Electronic Mail Notification
Dear Neighbors,
The Botany Bayou Homeowners Association Board of Directors has been advised by our attorneys that per Florida 720 law, owners who would like to receive electronic notification must sign a consent form and that form must be kept on file. The Board wishes to continue to utilize electronic notification as the primary method to communicate with our owners.
 We have attached the consent form for each owner to review and sign which will allow the owner to consent or "opt in" to electronic notifications from the Board of Directors.  Only one signature will be required per lot and the signature must be one of the names on the warranty deed. Please download the form and either drop it in our mailbox at 33 Botany Blvd. or email it back to our secretary at [email protected]
The Board of Directors is encouraging each of you to sign the consent form to receive electronic notifications to further improve our neighborhood and the communication of association notifications to each member.   If you have any questions regarding this letter, please contact one of the Board members. 
https://www.botanybayou.com/p/Electronic-Notification-Form
Speed limit in Botany Bayou is 17mph.
Botany Bayou now has a speed limit of 17 mph. It also includes golf-carts and motor-scooters. Please slow down and be mindful of children and walkers in the street.

BB HOA Rules & Restrictions
All Trash Cans must be stored either in garage or behind fence out of view from the street
No overnight parking in the street
No Parking over the curb on grass at anytime
Please be courteous and pick up after your pets
Children's toys and sports equipment should be keep back of the forward setback line when not in use
Homeowners may dock watercraft at the community dock for up to 48 hours at a time
Please pull dock ladder out of water after use
Any changes/modifications to outside of homes require ARB approval
No boats of any size may be kept in the front yard
Boats maybe kept in back yard for up to two weeks for repairs.
No yard signs of any kind shall be displayed to public view except realtor sign